The VidLit Contest voting is now closed! Coming soon: Your winners!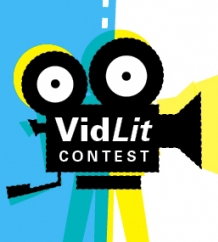 Voting closed on September 15th. Thank you to the many hundreds of votes! We will announce the winners soon!
In no particular order, your finalists are...
#1 - "GRAF" by Motion, directed by Eklipz, feat. ZIon
#2 - "The Love Song of Roy G. Biv" by Kevin Matthews
#3 - "Inverting the Deer" by Gary Barwin
#4 - "Right Side Up" by Ian Keteku, animation by Indie Venture
Ian Keteku - Right Side Up from Ian K on Vimeo.
#5 - "Fingers" by Sandra Alland, performance and poem by Alison Smith (Note: this video is meant to be watched with volume off.)
#6 - "Christian Confession" by Joel McKerrow
#7 - "Miriam's Song" by Shabnam Piryaei
Miriam's Song from Shabnam Piryaei on Vimeo.
#8 - "24" by Susan Cormier
#9 - "Profile" by R.W. Perkins
Profile from R.W. Perkins on Vimeo.
#10 - "Odds and Ends" by Swoon, words & voice by Joseph Harker
Odds and Ends from Swoon on Vimeo.