Issue 2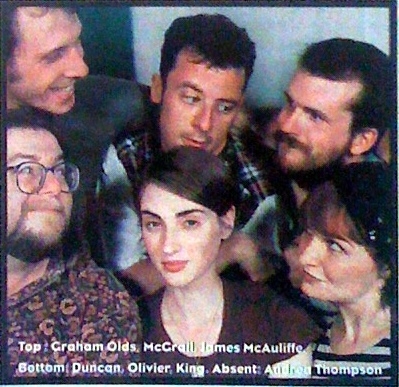 Part One: 1996–2001
"We love our slam, the wacko oddballs that show up. I've seen things on a Vancouver slam stage that I've never seen at a national level. Vancouver has the reputation of consistently sending the oddest team to the National Slam."

– Cass King in The Vancouver Sun, January 16, 1999
The early and mid-nineties in Vancouver did not suffer from a lack of poetry readings. Pick up an old copy of VERB, an insert of the now-defunct Terminal City weekly paper, and you'd notice that nearly every day of the month had a poetry event. The Malcolm Lowry Room at the North Burnaby Inn was presenting poetry one doorway away from a strip club, Ralph Alfonso was playing his beat-styled grooves at Black Sheep Books, jazz and poetry were jiving together at The Glass Slipper, and so on. The list of open mics was long, and covered every part of the city. Grunge music and the legacy of Vancouver's vibrant '80s punk scene had reinvigorated Vancouver with a DIY attitude, which, in poetry, translated into a surge of open stages, poetry zines, and music-poetry jam sessions. But one thing Vancouver did not have at that time was a poetry slam.
Justin McGrail had already seen the first wave of poetry slams in Canada during his years in Montreal – and had not been impressed. He avoided the Montreal slam scene of the early nineties, working instead in spoken word collaborations such as Fluffy Pagan Echoes. By November 1995, McGrail had moved to Vancouver, and was helping out on VERB. He received a call from his friend who was organizing the next National Poetry Slam in Portland, Oregon, and was invited to bring down a slam team from Vancouver. McGrail had a feeling that – although he wasn't a fan of the Montreal slam – in Vancouver, they could make it different. Here, he hoped, they could make it something fun.