The Katalyst 5 Project – Souliloquies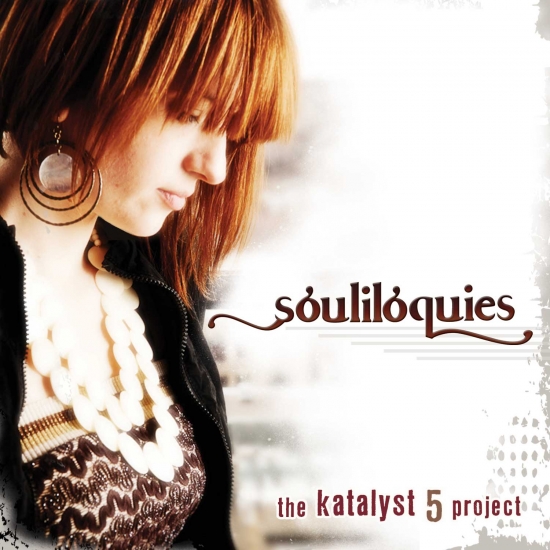 The first word that comes to mind upon hearing the Katalyst 5 Project is 'tight'. The first track, 'The Next Scene', is insanely tight, a sexy, jazzy strut featuring swooning scat backing vocals and an insistent guitar lick keeping time with Katalyst's tripping tongue. This casual virtuosity will come as no surprise to anyone familiar with the Kalmunity Vibe Collective and their weekly jam sessions. Lady Katalyst is one of the founding members, and all the years she's put in on the stage, dropping science with a live band, shines on this disc. The tracks, mainly spoken word, feature arrangements and musicianship that would turn the heads of any blues, funk, reggae or hip-hop crew on the continent.
Katalyst tackles big subjects – love, naturally, but also the slippery temptations of revolutionary ideas, recognition of humanity's fallibility and frailty, greed and lust, hiphop politics, the divide-and-conquer tactics of capitalist culture, spirituality, family, and feminism. She does it all with a supple economy of words and a gift for sinuous turns of phrase that can stop on a dime.
It's a disc Katalyst can be proud of. She's also on another recent release from the Kalmunity scene, Live Sablo Sessions volume 001, a much jazzier disc of jams and extended vocals, demonstrating what the collective does best, live organic improv. Keep your ears to the ground for more such pearls birthed in the KVC crib.

More Reviews from Issue #1