Naila Keleta-Mae – bloom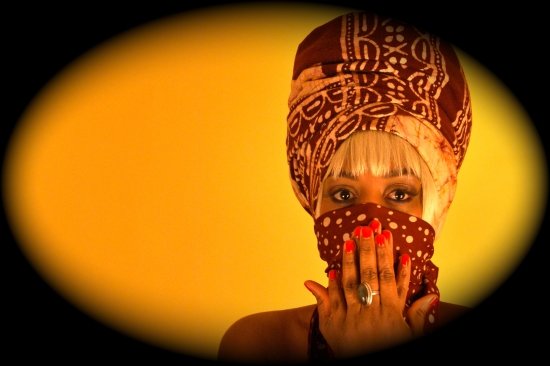 Even before the music industry collapsed, the compact disc was an expensive and inefficient way for poets to make their work known to the world. There were very few publishers of spoken word recordings, which meant most poets needed to finance the production and manufacture of the discs themselves . After having spent several thousand dollars to become the happy owner of a few hundred shrinkwrapped discs, the poet then discovered that there were few distributors or retailers willing to take the trouble to distribute, promote and sell them.
Usually distribution of the disc was by hand, door-to-door, with the poet begging individual sometimes sympathetic retailers to take a couple of discs on consignment. After a few moments of interest, the discs were quickly lost, hidden on bottom shelves, where they remained till the irritated retailers demanded that they be picked up under threat of their imminent destruction.
Toronto poet/singer Naila Keleta-Mae has circumvented this vexing problem by publishing her latest full-length recording, bloom, via her website. By doing so, she's eliminated a good portion of the production costs associated with the manufacture of the discs, and she's assured that the recording remains available to a wide public the world over. She's giving the material away, but very few publishers in the independent music business are making any money anyway.
bloom is Naila's third full-length recording following Free-dome: South Africa in 2002 and Free-dome in 2001, both of which received wide acclaim. There's a quote on her site from Amiri Baraka to the effect that she was the best performer he'd seen … ever. Baraka's tip of the hat might even be true. She's a charismatic live act, engaging her public with powerful vocals and firebrand politics.
Beginning June 1, 2009, Naila released bloom one tune a month for ten months. The ten files can be downloaded one at a time in mp3 format. (Inexplicably, one cut, "i am leaving" isn't available for download). It's unclear from the site if a CD version of bloom was ever released, and if so, whether it might be available.
One obvious drawback to a web release is that there is no cover art. Unfortunately there isn't a pdf file available which would allow those keeners who wished to burn a disc to create their own CD booklet, but the pages on the site dedicated to each tune provide lyrics and musical and production credits.
bloom is primarily a collection of Naila's songs. Only three of the ten cuts fall into the category of spoken word. The remaining tunes come in several genres; mostly urban R&B and pop with one nice dub, "Sweet Lyrics".
If you listen to one spoken cut off the site, I'd suggest, "This is My Rant". In it, accompanied by kalimba and horns, Naila lays out the alienation of a young politically conscious black woman torn between the temptations of Babylon and the need for revolutionary action. Her persona wants love, wants success, and wants the life of privilege that all of us have been trained to slaver over; the SUVs, fine wines, exquisite foods, bring it on. As the persona describes herself, she's "that nigger raised in so much white, it seeps out of her pores when she least expects it."
But these are forbidden desires, ones that her politics can't permit. The contradiction between her desires and her revolutionary cant makes her sick. She's in an impossible place. She doesn't fit. She can't fit into either realm, and it's killing her, and you can hear it in the reading.
For me, it's the strongest piece on the site. It strikes as raw truth, a collision between worlds that is tearing the persona apart. There's no resolution offered, only the recognition that life must continue even if impossible. Any hope is only for those who come after. As the poet says, "my womb is the fucking change. My womb is the change." Life goes on.
More Reviews from Issue #1