Pharmakon MTL - To Call Out in the Night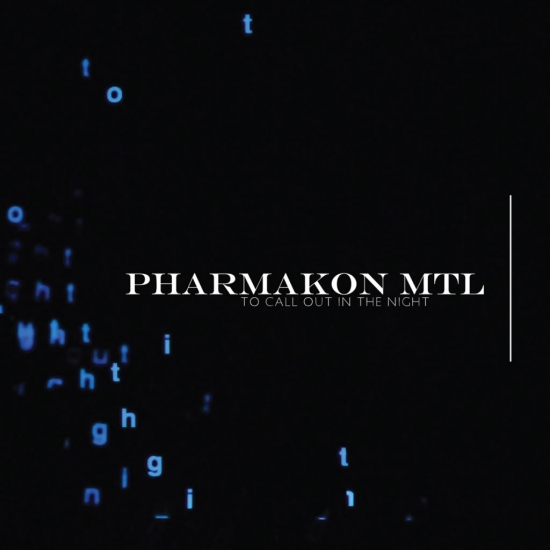 Close your eyes. Relax. Feel your entire body slow down. You feel heavy, sinking. You are on a surreal, interdisciplinary ride in the desert, at night. Go. Let the sounds carry you into a deep, peaceful state. The deeper you travel, the more enjoyable the experience. This is Pharmakon MTL's indie release To Call Out in the Night – spoken word and post rock trance with understated strength and beauty, a perfect balance of minimalism and psychedelia. Ian Ferrier's haunting, whispered spoken word shows a command of secret language and storytelling, while Moe Clark's vocals are ethereal and evocative. Kris Mah's sparse and driving electric guitar, Doug Stein's subtle percussion and liquid bass guide the whole. The result – hypnotic.
The album cradles you from the opening track. 'Atacama' pulls you into an intimate and sensual world up to its final exquisite out breath. 'Shadows on the Castle Wall' tells a surreal tale from another time and 'Sketches from the Ice Age' embodies a bone cold winter night. The multimedia treat is a video for 'Disappear'. It combines the music, spoken word and vocals by Valerie Khayat with angelic contemporary dance and ghost-like visuals.
To Call Out in the Night balances musicality and spoken word in a way that is rare, original and satisfying. Even when I craved a booklet of the poetry I found Ferrier's texts online. Add this collective to your collection ASAP. Trust me, you'll enjoy the ride.


More Reviews from Issue #2