Vancouver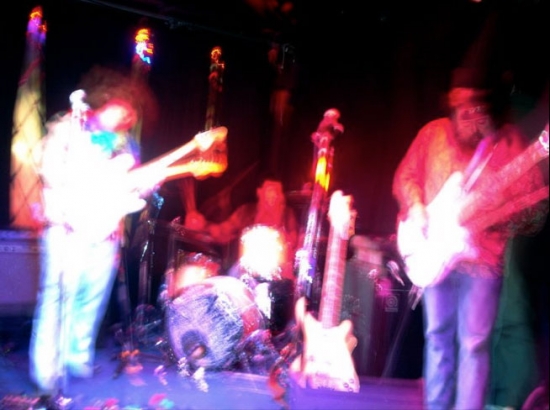 If a lack of literacy is illiteracy, what is a lack of orality?


There is no word for this. It's a linguistic gap in the English language – one that needs to be bridged if we are to establish a useful critical discourse about spoken word, which is after all a hybrid of both literary and oral traditions.

I suggest that, from now on, a lack of orality should be referred to as Snorality. Poets that demonstrate a poor understanding or application of orality in their performance should be described as Snoral, and this adjective may also be used to describe their poetry.

The advantage of using the word Snorality to fill this linguistic gap is that it hints at the effects that Snoral poetry produces in its audience, namely a tendency to zone out and drift off, even to the point of sleep.

To assist us in understanding how to apply these new terms, I've included some examples of proper usage in the following scene report.

Warren Dean Fulton has been a long-time habitué of both the Ottawa and Vancouver poetry scenes. He's a obsessive collector of Canadian poetry and has put out dozens of zines and chapbooks through his publishing project, pooka press. Most notably though, he has a talent at connecting poets from scenes that do not often intersect.
Fulton's work as impresario has been on full display in a new series of readings, sponsored by Pandora's Collective, known as Twisted Poets. Over the last few months, he's organized several shows, putting established and emerging poets on the same stage. The most interesting of these collisions occurred on January 6th, 2011, at The Prophouse Café, when Sasha Langford and George Bowering featured together.

Bowering was releasing his 100th book; Langford had just finished eleventh at the Individual World Poetry Slam in Charlotte, North Carolina. It was fascinating to see two poets from such disparate poetic disciplines on the same bill. No one in the spoken word scene has forgotten that Bowering once called poetry slams "crude and extremely revolting" and their participants "dogs standing on their hind legs", and yet, here he was, reading alongside Van Slam's reigning champ. To be fair, Bowering has said that his comments were blown up and taken out of context. It's even been suggested that his comments were something of a gift to the slam scene, intentional or not, as it allowed spoken word poets (especially the late T. Paul Ste-Marie) to gain a lot of publicity in response.
In any case, Bowering's comments occurred in 2003, back when he was the National Poet Laureate. There's been plenty of time for both sides to cool off and there was no sense of tension at the reading. The crowd was a mix of East Van bohemians, and grey-haired literati who had made the journey to Commercial Drive from the west and north sides of the city.
Bowering led off the evening with a rap, which showed good awareness of his audience. It wasn't a very good rap, but it acted as a peace offering toward the spoken word contingent. Then, he read a nice set of page-based work, filled with humour, literary allusions, and folksy charm. If anything I noticed a tendency on his part to avoid his more difficult literary work, and keep to lighter material.
Sasha Langford came next. Langford started slamming when she was 17, and now, at 21, has won all three major Van Slam awards. She was Van Slam's Women of the World representative in 2008, she made the Van Slam team in 2010, and became Van Slam's Individual World Poetry Slam (IWPS) representative that year as well. It was at the latest IWPS that she became the first Canadian since Shane Koyczan in 2004 to reach a finals stage at an American slam tournament.
Langford draws on a background in theatre and improv to create nuanced and dramatic performances. Her style proves that there is no need to yell angrily or speak rapidly to score well at poetry slams. Instead, her recent performances rely on subtle shifts of tone and pace, as well as her incredibly expressive face. Langford employs these techniques in a series of persona poems she's written, which portray the twists and turns of denial and self-conflict.
All of this to say, I was expecting Langford to expose this audience at Twisted Poets to the dramatic power of spoken word in its most refined form. Instead, Langford chose to read several pieces from the page, and she toned down the presentation of her spoken word pieces. It was a surprisingly snoral performance.
Each poet, both Langford and Bowering, acted out of character to appease the tradition of the other. This sort of rapprochement between the literary and oral traditions is very healthy and mature, but in this case, it was also disingenuous, in the sense that neither poet presented work that showed off who they truly were and what they had achieved in their respective traditions.
Speaking of Van Slam wunderkind, 19-year-old Olivia B won at Van Slam Finals Night on April 18th (the slam that determines the Van Slam team for the year), becoming the youngest Grand Slam Champion ever. Olivia B started out in the Youth Slam, and her manic, neurotic poems have endeared her to the entire slam community.
Olivia B's poems are wildly original, dealing with topics such as being a hopeless teenage stalker, or the psychedelic effects of fresh stationary. Her wit and whimsy are a welcome relief to the standard poetry slam subjects of oppression and identity politics. Her victory fell in line with Van Slam's long tradition of rewarding weirdness and punishing snorality.
Olivia B has also given one of most memorable performances at a quarterly series called Mashed Poetics. She put on the tap shoes, and click-clacked her way through a spoken word performance in response to her assigned song "The Air Near My Fingers" by The White Stripes. It cemented her reputation as one of the most entertaining and innovative artists on the scene.
Since the summer of 2009, Mashed Poetics has run every three months. Each show is centered around a different classic rock album. So far, they've explored Black Sabbath's Paranoid, Nirvana's Nevermind, Rush's Moving Pictures, Guns and Roses' Appetite for Destruction, and The White Stripes' Elephant. RC Weslowski curates the show, assigning each track of the chosen album to a different poet charged with creating a new work that can be as closely or loosely associated with the music as the poet chooses. Then, these new poems are performed alongside the original rock songs, which are played by a live band that often features spoken word artists Spillious on guitar and Clint 'Father Goose' Wilson on bass.
I've seen all seven Mashed Poetics shows, and along with Olivia B's piece, the other performance that stands out in my memory is CJ Leon's response to Nirvana's "Stay Away". Leon's poem demystifies the greatness of iconic artists and provides an alternate narrative for the suicide of Kurt Cobain.
This winter saw two more Mashed Poetics shows. The first on January 27th centered around Jimi Hendrix's Are You Experienced. Stand out performances included Scuffmouth's poetic response to "Fire" and Daniel Zomparelli's response to "The Wind Cries Mary".
The second happened on April 19th as part of the Vancouver International Poetry Festival when the band added Frannie Beazer to line-up as 'Roberta Plant' for Led Zeppelin's Led Zeppelin IV. Stand out performances include Brendan McLeod's response to "Rock and Roll" and Hyfidelik's hip hop piece riffing on "Battle of Evermore" backed up with beats from Prufrock Shadowrunner.
The beautiful thing about Mashed Poetics is that the genre of your poetry doesn't matter. What matters is your ability to match the energy and immediacy of rock music, to achieve that level of engagement, whether it's through passion, comedy, theatrics or some combination of all three. Mashed Poetics is a sonic blast to the sleeping head of snorality.
While Mashed Poetics combines rock and poetry, another new show in town, Blues & Haikus, takes a more low-key approach, blending folk music and spoken word in the downstairs cabaret room at the renovated Waldorf Hotel. Blues & Haikus, named after the album by Jack Kerouac, is curated by Juliana Moore and hosted by El Garzita. They've put on four shows so far on the first Sunday of every month, drawing on a hip, affluent crowd that responds slowly but listens well.


More Scene Reports from Issue #2