Toronto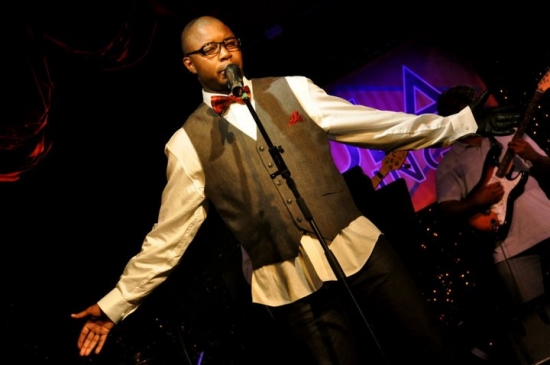 Spoken Word today is part of the oral culture movement spreading literary expression as it always has across the divides of culture, ethnicity, race, gender and sexual orientation. Toronto and the GTA is home to some amazing talent that you may or may not be aware of and hopefully this piece will help to bring to some light to those you know and a bunch you haven't had the powerful pleasure of experiencing in their element.
Our coffee shops, university lounges, book stores, open mics, and public spaces are common venues for spoken word. Many venues hold "open mic" nights where the many hosts will allow anyone to sign up and give a performance. Although it is often poetry, many spoken word artists use "open mic" and "slam poetry" nights to present any form of message, be it confession, a political essay, or a call for action.
Below are the loudest movers and shakers in Toronto, but they by no means define the powerful and talented group of artists that are part of Toronto and the GTA. Make sure you take the time to check out your favourites and give those unknown to you the opportunity to blow your mind and tantalize your ear buds.
Dwayne Morgan – poet, speaker, actor, photographer and social entrepreneur: this dedicated spoken word artist is the creator of, and also hosts North America's largest annual showcase of Black Male Spoken Word Artists (When Brothers Speak, now in its fourteenth year). You can't come through the GTA and not see something that this talented man has either created , touched or participated in! You may recognize his other works under Up From The Roots.
Al St.Louis - ASL Workshop is headed by Al St. Louis, another dedicated spoken word artist, actor and recently a motivational educator. With his focus on enlightening and uplifting through the art of spoken word, he is able to bring out the best in all of his students by challenging them to think outside of the box and live life without limits! Keep your eyes open for his next "Motivational Self Expression Workshops"!
When talking about emotion in Spoken Word, it can depend on the artist. A spoken word piece can be powerful with the right emotion behind it, and one such star in this writer's eye is the amazing Tommy Buick – host and artistic director of The Burlington Slam Project. Tommy's performance pieces, solo and in collaboration with others, bring an intensity that other artists are not always able to reach. The personal experiences he pulls from reach to those heartstrings we all protect. Many a tear has fallen when hearing the heart- pouring love, joy and pain.
And some of the talented ladies…
Nadine Williams - Soon opening her one woman show - MONO-LINGUISTICS with a TWIST! This performance piece is a mix of theatrics, music and poetry, broken into sections focusing on four themes: spirituality, relationships, parenting and a tribute to Yawd (Jamaica).
Someone we need to see gracing the stage as performer instead of host more these days – the talented and sexy "Split Verse" aka Devon Jones
Lishai Levana – this lady never lets you down on powerful and impactful (rock in your throat) performances. One of the few ladies to hold her own and rep the team from Up From the Roots, she never ceases to amaze with the content in her poems. Be prepared for hard core emotional roughness! www.wordmathematics.wordpress.com/
Some other great artists to check out:
Check out the regular spots around town – something you might find monthly or even weekly!
The ART Bar – Poetry series is recognized as Canada's longest running poetry-only, weekly reading series. Since 1991, it has featured both emerging and established poets from across Canada and occasionally from abroad. It is a hub for the poetry community, and an entry point for new voices.

Toronto Poetry Slam - the city's largest monthly spoken word competition.
TedX 2011 Toronto version saw the talented Truth Is and Made Wade perform – we love that Spoken Word found its place in such an amazing and mind-opening venue.
Manifesto – this was the fifth year for this amazing week-long festival of talent! http://www.themanifesto.ca
The 9th Annual Toronto International Poetry Slam -TIPS – winner PrufRock Shadowrunner won this title after a worthy battle, and the absence of famed US poet Jamaal St. John opened some space for new talent to take the crown! Read Lishai Levana's review here, and Dwayne Morgan's recap here.
Check back for continued coverage for what's coming from Toronto and the GTA!
More Scene Reports from Issue #3