T.L. Cowan – The Twisted She Project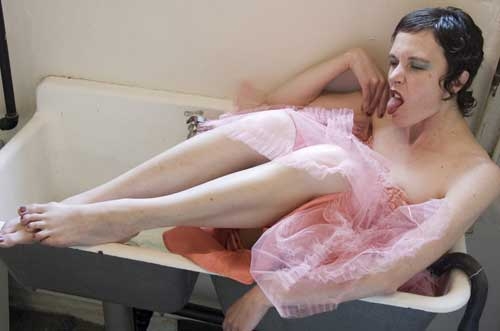 With such openers as: "A 27 step program for class-transitioning women in their 30s who are torn between an attachment to the street cred of being a dirt bag, and the desire for beautiful kitchens and nice clothes" – you know you're in for a thoughtful, unabashed treat from one of Canada's preeminent spoken word artists. T.L. Cowan's latest offering, The Twisted She Project puts forward nine consistently poignant, and at times extremely humorous poetic tracks. Punctuated by a range of musical styles and dreamily meandering soundscapes, these pieces – recounting profoundly human encounters – run the gamut of moods, from bitingly political to serenely contemplative, with Cowan producing a precisely accurate voice to deliver each.
Cowan presents us with fictional characters, and one imagines, composites of T.L. herself, revisiting past lives and lived experiences, from a working class childhood through to a mainstream / heterosexually-steeped adolescence, but taking a razor sharp turn into the discovery of (her) lesbian / queer identity. And she totally shines when she challenges us with her incisive observations: "How do you reconcile your anti-colonial politics with the fact that you spent your vacation at a resort in Mexico?"
No small feat, this fully loaded question, as it is aimed squarely not only at 'her community' but also at herself. Doing what any good poet should: gently but firmly making you reflect upon your own life.
More Reviews from Issue #3