Montreal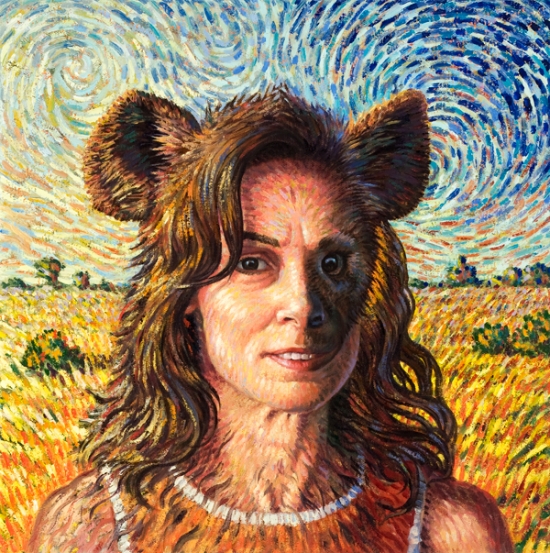 Words and notes resonate deeper if we let ourselves echo the vibrant beauty of elements. Cheesy? You never thought a given song was perfect for autumn? That same way, a touch of melancholia enhances spoken word and poetry readings. Here are a some poetic suggestions.
Once a year, poet and producer llona Martonfi hosts LOVERS AND OTHERS, an evening of poetry dedicated to love, union and relationship. An impressive line up of guests will address those tender themes: John Asfour, Carolyn Zonailo, Stephen Morrissey, Ian Ferrier, Aspasia Worlitzky, Jeffrey Mackie, Alejandro Saravia, Maxianne Berger, Sandra Sjollema, Michael Mirolla, Milton Dawes, Éliz Robert, Ralph Alfonso and Brigitte Meloche are to meet at the Café Sarajevo, on October 12th.
The very next day, one of Canada's most genuine spoken word performers, Montreal's very own Catherine Kidd; shall premiere her new solo multimedia creation, Hyena Subpoena. Kidd returns to her signature style, a kaleidoscope of poetry and performance. Kidd set the action in a campsite in South Africa's famed Kruger Park. Hyena Subpoena tells about activist and poet Mona Morse who has fled civilization for the bushveld, transformed into a hyena. Video environments by Kidd and Geoff Agombar were collected on tour in South Africa. The show runs October 13-16, 20-23, 27-29 at Les Ateliers Jean Brillant.
Ilona Martonfi next calls an Evening of Poetry and Prose at the Visual Arts Centre School of Art / McClure Gallery on Thursday, October 20, 2011. The Hungarian born poet announces an eclectic panel of guests: prolific poet Carolyn Zonailo (who already published twelve books), Stephen Morrissey, novelist, poet and co-owner of Guernica Editions Michael Mirolla; Susi Lovell (Grain, Fiddlehead, Metal Scratches, Gazette), Fortner Anderson; and the founder of www.poetsagainstwar.ca, Sandra Stephenson Czandra.
At the YellowFishArt Galerie, on October 22nd, the Voice Dance Trance evening (part of the Mile End Poets' Festival) will feature some of Montreal's most hypnotic artists: dancer Jenn Doan, musician Ted Strauss and performers Zohar and Mary Williamson, Constellation recording artists Les Mommies de Palerme and Pharmakon MTL, an improv poetry project coloured by spoken word and post rock influences (Ian Ferrier, Kris Mah, Moe Clark). Last chance to see Ian Ferrier before his western Canada dates!
On each last Wednesday of the month, Eric Roger invites you to Solovox, at l'Escalier. On October the 26th, listen to Normand Baillargeon, Caroline Hébert, David Bergeron; Vézir, Agathe Mélançon, Marjolaine Robichaud, Steve Fosse. Music by Jp Mortier and Soundscape by Marc Pouellhuber. Open mic.
For those who want music with their poetry and prose, the indefatigable Martonfi host The Yellow Door series. On October the 27th, Jordi Rosen shall sing for an impressive line up of talents: author Kathleen Winter (shortlisted author for three of Canada's major literary awards), Fortner Anderson, Julie Keith Author (short-listed for the GG Fiction Award and Le Grand prix du Livre de Montreal, winner of the Hugh MacLennan Prize), winner of the 2010 Saskatchewan Book Award for Publishing Sandra Ridley, Clayton Bailey (author of Waiting, The Expedition, and OPTIQUE), and Winnipeg poet Jennifer Still.
The Throw Poetry Collective conveniently established its home base at the Divan Orange, on Boulevard Saint-Laurent. Its official team, THE SLAM HABS, is to travel this month to Toronto for the 2011 Canadian Festival of Spoken Word, but slammers can already register for the 2nd Official Slam on Sunday, October 30. Ten slots are available per night and - sign of times - slam poets can secure a place by dropping a post on Throw's facebook event wall. Some time will also be prioritized for Francophone poets. Throw is also to host the V.I.P. (Vancouver International Poetry Festival) Qualifier with DJ Conn Shawnery on November 15. Remember that Official Slam evenings usually take place on Sundays (November 27, December 18, January 29).
We know of Poetry Slams, but what about Story Slams? A late comer, the SLAMtastique Storytelling evening, described as an epic form of story telling, now takes place on the second Monday of the month at Shaika Café in NDG. All narrative forms are accepted (fables, narrative poems, urban legends, personal anecdotes) and, while you can dress to impress, no music/media props are allowed here. Curious? The next SLAMtastique Storytelling evening is November 14th, starting at 7pm.
Keep an eye out for the Once upon a time project, an opportunity to record Anglophone and First Nations seniors from several regions of Quebec. Blue Metropolis will launch it this winter.
More Scene Reports from Issue #3