Toronto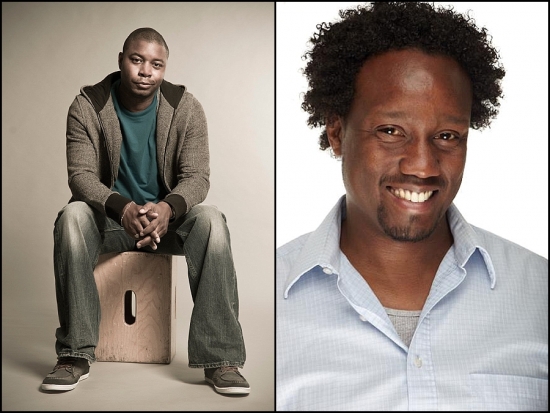 As if Toronto weren't already packed shoulder-to-shoulder with poetry shows, we've been treated to several new additions to the spoken word family as 2012 rounded the corner.
Most notably, Greg "Ritallin" Frankson moved from Ottawa to Toronto to make the GTA his home (he's originally from Scarborough, Ontario) and with him he brought two new poetry slam series. Since the shows began in January 2012, the York Slam in the upper tendrils of the city and the Bill Brown 1-2-3 Slam downtown have been making their presence known. York Slam appeals to the poets residing in Markham and York Region, while Bill Brown (offering a $100 cash prize to the winner each show) has attracted a nice variety of poets, from the seasoned veteran to the wide-eyed rookie. Both series have been energized by Frankson's dedication to giving the city a taste of something different – for instance, in the Bill Brown Slam held at Waterfalls Restaurant, poets need to have 1- and 2- and 3-minute poems ready for the competition. That's the kind of challenge Toronto poets need.
Why? The city is overwhelmed with poetry shows, both slam and otherwise. The Gay Village has seen the rise of The Beautiful and the Damned, the only queer-centric spoken word reading series in downtown Toronto, featuring spoken word stalwarts such as Spencer Butt, Jeff Cottrill and David Clink. Speak Out has been gaining momentum with their slams, thanks to expanding to outside-the-GTA communities such as Hamilton and holding poetry workshops led by Lishai Peel. And Dwayne Morgan of Up from the Roots continues to turn heads with innovative ideas for unique shows, such as his Last Poet Standing event on April 20 at The Great Hall – slam poets battled in a one-on-one versus format in a real boxing ring, complete with ring girls, announcers and guest-judges such as hiphop legend Maestro Fresh Wes. The on-fire poet The P.O.E. took the inaugural crown at Last Poet Standing.
Not to mention the outskirts of Toronto sees the continued success of the Burlington Slam Project, the Mississauga Poetry Slam and the new Sixth Street Poetry Slam staged in Etobicoke and led by Patrick De Belen, former Up from the Roots Slam Team member.
April also saw the return of Shane Koyczan to our fair city, as his sold-out Hugh's Room show with his band the Short Story Long once again proved how welcome the B.C. poet has become in Ontario. He plans on returning for a gig here in mid-July at the Drake Hotel.
As if that weren't enough, Toronto Poetry Project decided to stage their Toronto Poetry Slam twice a month now, once on the second Sunday and then on the last Saturday of the month. Demand to compete in slams has been high, and TPP never liked seeing poets frowning for not being drawn to take the mic. In late April, TPP also selected their slam team to represent the series at the National Poetry Slam in August and the Canadian Festival of Spoken Word in October. The team now is Cathy Petch, Britta B., Noah Kaplan, Tanya Neumeyer and alt David Delisca.
New this year for TPP was an initiative to hold workshops for burgeoning poets. Two workshops attracted an average of 20 participants, inspiring TPP to produce more workshops in 2012 to help young writers find the courage to write and hone their performance chops.
TPP's BAM! Youth Slam series also saw a bit of a makeover, as interest has ramped up for the poetry series catering to youth 12 to 19. Longtime founder and organizer Yehuda Fisher aka PAN stepped down from his role in May and handed over the reins to Shoolie, a past member of the BAM! team and a passionate poet hoping to elevate BAM! to the next level.
If there's one major criticism to lob at Toronto's poetry scene recently it's venue selection. For instance, Morgan's Roots Lounge is an action-packed show but deserved a bigger space than Harlem's tight upstairs spot. And as much as the Art Bar has been stepping up its game by adding spoken word to many of its weekly literary shows, their recent move from Clinton's to Pauper's Pub has disappointed several regulars. Pauper's is a university bar and doesn't have a dedicated stage or space for the kind of performance this art form requires, and once the room gets packed, the viewing angles are paltry at best. It would be great if the Art Bar found a new home ideal for performance instead of trying to restructure a university bar to suit their needs.
Finally, it should be noted Toronto is fast becoming a hot destination for spoken word poets finding a new home elsewhere. Chris Tse, Ian Keteku and Frankson moved here from Ottawa, and Alessandra Naccarato (former member of the Throw Collective in Montreal) has returned to her hometown here, and is now the coach of the TPS Team.
Expect the Toronto poetry scene to get even busier in July when the new SLAMtario tournament features 10 poetry slam teams from Ontario battling on July 13+ 14 at 918 Bathurst. Whoever said summer was a slow season for poetry needs to come to Toronto.
More Scene Reports from Issue #5