Montreal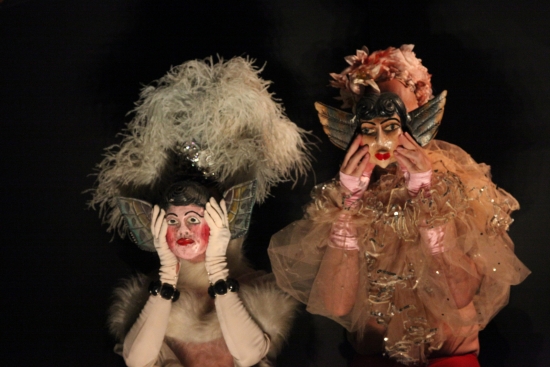 Since the beginning, spoken word poetry has been an outlet for people to frankly express their views. Litlive asked four Montreal-based spoken word artists if and how the eventful spring that stormed the belle province inspired them.
For performer and spoken word label Wired on Words founder
Ian Ferrier
, poets and activists have always been close and the Maple Spring (*) isn't far away from the Occupy movement . There is definitely a widespread sentiment of discontent out there but to capture the feelings of every one on this is very hard since there hasn't been any great articulate expression of how to make things better or what to change, elaborates the poet. "People want a revolution, they want to be before the system and maybe it's our responsibility – yours and mine – to look into formulating that urge."
About the
78 Poems Against Bill 78
Initiative Ferrier comments that "English media is terrible about this whole issue but I think we'll be hearing more about this as people connect and understand the situation"
Wired on Words presents the Words & Music Show at the Casa del Popolo on the third Sunday of every month.
Host and performer
Marie-Paule Grimaldi
, and founder of the all female cabaret
Les filles ont de la gueule,
thinks the three minute regulated slam format favors lively and liberating speeches. Slam naturally echoes social tensions and calls for resistance. The poet is clearly part of the gang and this reminds one of the traditional speakers corner or of the great Gaston Miron, for whom in was imperative that the poet be among his people. Grimaldi assures: "Even though we can all express ourselves on the net, we still need poets to dare and shout for us."
In the same vein,
Solovox
founder and veteran host Éric Roger claims poets traditionally said out loud what was whispered. His open mic has never been so popular: "People of all ages are sick of the politics we're served, they want to express their need for change." One night, guest Jean Barbe invited the audience to take to the metros with poetry. "It was just magical to see all these people read together."
Solovox is the third Wednesday of every month at l'Escalier.
Multidisciplinary artist and Les Filles électriques artistic director D.Kimm became more radical - surprisingly thanks to Facebook, which allowed her to read all points of view. "For several years, I felt alone in the middle of a silent crowd that was ready to accept without griping an announced disaster." To her, staying in the Mile End neighbourhood with her new festival Phenomena is a political statement in itself. The newly born Phenomena only got $12,500 from the Festival and Cultural Event Office. A ridiculous amount if compared to the sums allocated to the three big festivals – The Montreal International Jazz Fest, Just for Laughs, and FrancoFolies – to which once might also add the millions invested in the downtown Quartier des spectacles. According to D. Kimm, everything doesn't have to be happening at the intersection of Sainte-Catherine and Jeanne-Mance, and it's actually Montreal's underground groove people want to hear about. "I proudly stand for the underground venues I collaborate with – the Sala Rosa, the Casa del Popolo, the Divan Orange - they're curious and respectful of the artistic process.
"The festival Voix d 'Amériques was always a place to dream, to transform and invent our lives... Consequently, to face the surrounding moroseness, the newly born Phenomena shall exuberate!" exclaims D. Kimm.
Renowned to favor marginal artists and initiate unexpected meetings between established creators and beginners, Kimm brings to this mode of transmission the impulse of solidarity that elders had for the student movement last spring. "This direction really appeals to me since we are responsible together for the common good - and that faced with corruption and cynicism it is imperative to speak."
Charmed by the inventive and playful side of the proposals of some collectives who choose to express creatively their frustrations against Quebec's government, D. Kimm chose to welcome their impetuous energy and invited the knitting collective les Ville-Laines to prettify the Mile End urban furniture with their intriguing textile graffiti.
Worried by the genuine hate a part of the population seems to dedicate to artists as well as the gap that keeps Montreal apart from the rest of province, Kimm carefully chooses her words. "I think we have a lot to do to implicate as many people as possible in our desire to make our world a different world». Her plan is to bring living poetry into her neighbors' day to day life through simple though democratic interventions. The collective Pourquoi jamais shall throw some tribute performance to female pioneer illusionist Erika Weisz, who disappeared mysteriously in 1933. In La Neige Bleue, Mouvement 7 and Carole Prieur will look at the fatal wounds patriarchal soceity has inflicted on women, imprisoning them in a weak sex role.
The first edition of Festival Phenomena will run from October 19 to 26, 2012. for details, please go to http://www.festivalphenomena.com/.
(*): Joined by others upset with austerity, students went on strike in February when Jean Charest's Liberal government implemented a planned 75 percent increase on university tuitions. Shortly after, the very same government also passed Bill 78, designed to bar people from gathering without police approval. Protesters called it unconstitutional and rallied against it for months. Newly elected Prime minister Pauline Marois announced the cancellation of the tuition fee increase as well as the abrogation of Law 12 (formerly Bill 78).
More Scene Reports from Issue #6