And the VidLit Winners Are...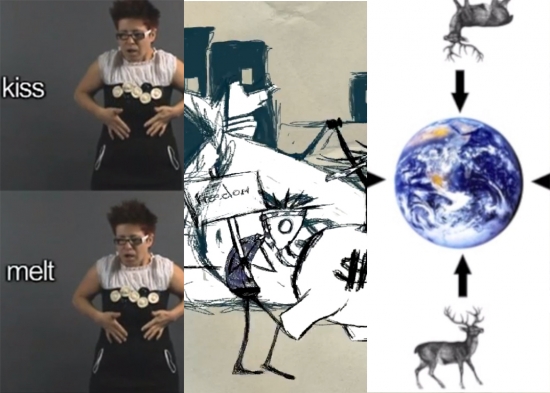 Third Place – "Inverting the Deer" by Gary Barwin
Our three winners receive $300, $150 and $50 prizes respectively, and all three videos will be featured in Videographe's distribution catalogue.
Click on the links above to read the profiles of the artists.
After tabulating the hundreds of votes our readers cast, (and kaiboshing attempts at ballot box sutffing-- tsk tsk!) the results were shockingly close!
Congratulations to all our finalists, and thank you once again to all our entrants!
More Features from Issue #6