Victoria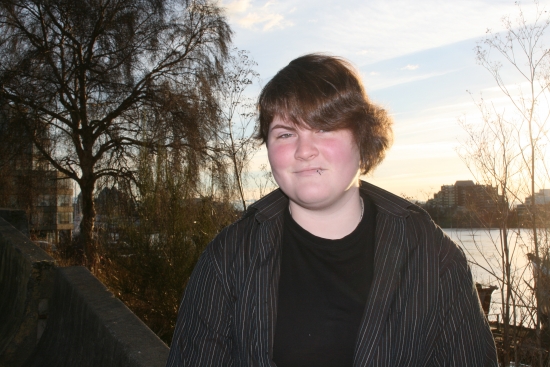 It's a hotbed of experimental work, where talent gets developed from the ground up: Victoria's performance poetry scene recently fostered the city's first youth poet laureate— and one of Canada's first as well. Spoken word artist and University of Victoria creative writing student Aysia Law made her inaugural performance to the city council in late January, performing a piece about addiction.
"It was a strong introduction for the Victoria City Council to the power that poetry can have," says Jeremy Loveday, director of youth outreach for the Victoria Poetry Project's spoken word collective Tongues of Fire [TOF]. Loveday, who thought up the youth poet laureate position while performing with Victoria's regular poet laureate Janet Rogers, will mentor Law throughout her year-long term.
"It just clicked to me that we should have a youth poet laureate, if we have a poet laureate," he says.
Law, whose mandate is to "serve as an ambassador for youth in Victoria," is currently working on producing a Diversity Slam and one other project that she "can't talk about yet."
"I've been really impressed with the amount of youth we have in the poetry community here," she says. "I feel like poetry helps people who might not normally reach out, and it helps people reach out to one another in a different way. And I think that the more people we have coming out, especially young people, the more we can learn from one another."
Cities across the world have youth poet laureates, although Victoria is among the first Canadian cities. Port Moody also recently adopted a youth poet laureate program. In Victoria, the idea came to fruition when Loveday connected with Victoria city councillor Lisa Helps.
"She basically took [the youth poet laureate program] from this idea I had to something that could actually happen," says Loveday.
Helps secured $2500 in funding through another city councillor's restauraunt, Il Terrazzo, and made other arrangements. The youth poet laureate program is still looking for $750 to cover costs in their first year.
"We're kind of making it up as we go along, and that's sort of the beauty of it," says Loveday.
Youthful enthusiasm like this is what helps keep Victoria's spoken word community vibrant, says long-time scene frontwoman
Missie Peters
.
"I think that Victoria is getting a very solid reputation... for experimental work. That we're known for really taking some strong risks artistically, within our community," she says.
The youth poet laureate program is just the cherry on top of "a really strong pyramid" of youth programs that have grown under Loveday, she says. These programs include the youth slam and Victorious Voices, a fast-growing high school slam initiative that feeds into the provincial youth slam.
When she returned from a fall 2012 tour of
her second solo show, "Where's My Flying Car?!"
, Peters says she really noticed a new wave of poets who developed in Victoria's youth programming running the scene, working on TOF, the Victoria slam and youth slam, and the Victoria Festival of Spoken Word [VFSW].
"Watching their maturity and their development, it definitely made me so excited that Tongues of Fire... is a vehicle for artists to learn and grow themselves," she says.
When Peters heard about the youth poet laureate program, she immediately wanted the youth poet laureate to open this year's VFSW. It's an opportunity for visiting artists to engage with the new program and also to see it as a symbol of the place of emerging artists in the Victoria scene, she says.
Run through Peters's event organization Not Your Grandma's Poetry,
the VFSW
is in its third year. This year's festival has some new twists, she says, including a theme— objects in space— and Law's performance.
More Scene Reports from Issue #7