Review: Kaie Kellough's creole continuum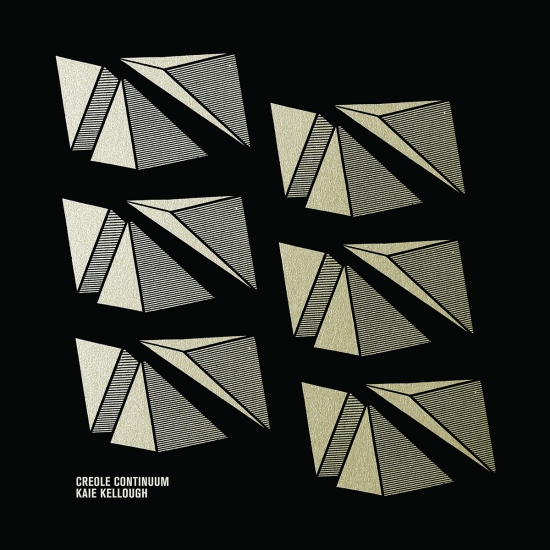 Kaie Kellough's sophomore album creole continuum, released in September 2014 through Howl! arts collective, is at once playful, complex, murderous and orgasmic. Welcome to the subculture within the subculture of spoken word—sound poetry.
In fact, this album is a combination of sound poetry, Lettrism and free jazz. Rooted in ancient oral poetic traditions, which put sound above meaning, the most famous purveyors of sound poetry were the European Futurists and Dadaists of the early 1900s. Lesser-known Lettrism, from the mid-1900s, is another European avant-garde movement concerned with upsetting poetry (and art in general) by reducing it to its building blocks. In an Afrofuturist move, Montreal-based Kellough has reclaimed both sound poetry and Lettrism, returning them to Africa via jazz.
The title of the album refers to a 1960s linguistics study with the same name, which explores "how class, colour, and language are all intertwined" in societies where a creole has been established. Kellough's Guyanese ancestry is in play here as he picks apart the sound struggle between creole and the dominant tongue.
The album's first track, international monetary funk, begins with a hit—a hit of cajon and low hum. Voices drone. We hear platitudes, people talking over each other, trying to get a word in edgewise. Tanya Davis joins in on this track and I'm left hearing the noise of a world too wrapped up in itself to listen. From sound comes meaning.
Another standout track is the exploration of the phonetic alphabet in AlphabetA. From circular breathing on bass saxophone, we move into vocals that begin low and rise towards a high-speed free fall. We know the alphabet, but not in this way. Rapid-fire phonemes express surprise, frustration, anger…or is this the sound of a digital breakdown? Kellough has trained and retrained his vocal muscle in such a way that it has become a machine. This is the very heart of the album—language deconstructed in an act of jazz.
We are left with tinnitus, a final touch of ringing in the ears. This is a high-pitched vibration that we may or may not appreciate. Then suddenly, a soothing voice arrives to contrast. Here, Kellough is reminiscent of a calm Jim Morrison on American Prayer (the first spoken word album I ever heard and which I still consider one of the best). This track somehow eases us back into the reality outside the album. Words!
From content to execution, creole continuum does not fail to push the boundaries of experimental poetics and noise, while remaining firmly rooted in the free jazz tradition. This could not be accomplished without the impressive musical backing of Kellough's main collaborator, Jason Sharp, who offers a mastery of saxophone variants and fascinating breathwork. We are also treated to Ted Strauss' playful keys, Martin Heslop's forward bass, Brahja Waldman's wild percussion and Kim Zombik's creative vocals. This album connotes intellectual sacrifice. When you sacrifice meaning for sound, sound becomes meaning itself. Aesthetic? Yes. Melodic? N–
For further reading and CD, vinyl or digital download purchases, visit
here
.
Tanya Evanson is a poet, performer, producer and educator. Author of six artist books of poetry, most recently Love Letter to Anatolia (2012), her writing has appeared in literary journals and anthologies, including the recent WomanSpeak: A Journal of Writing and Art by Caribbean Women (2014). Fusing concentrated language with music since 1996, she has released three studio albums of spoken word, including Language for Gods (2012), which is reviewed in this issue. She is the artistic director of the The Banff Centre Spoken Word Program.