Review: Hyena Subpoena CD and book by Cat Kidd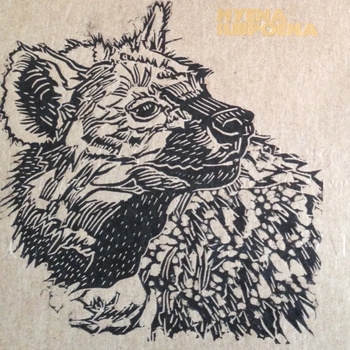 Hyena Subpoena is the latest CD-book release from Montreal writer/performer Cat Kidd and longtime musical collaborator Jacky Murda. This collection of seven interlinked poems with soundscapes has been presented internationally in theatrical adaptations since 2011 and is a meticulous balance of prose, performance poetry and music, crafted over time.
As in Kidd's previous multimedia releases Bipolar Bear (Conundrum 2005) and Sea Peach (Conundrum 2002), Hyena Subpoena also focuses on zoology and memory. This time, we are transported inside the mythos linking the human world and the African animal kingdom. Kidd begins her investigation of this hybridity with the metaphor of the hyena and expands into the lion, antelope, elephant... The stories may be introduced in the wilds of South Africa but they quickly move onto the streets of Vancouver, BC. Kidd becomes a griot telling tales of predator and prey, hunter and hunted. Which one which?
The spoken word moves from rapid-fire metaphor to effortless rhyme, into repetition or musicality and then out again. Kidd speaks with giant lung and long breath, heavily textured with just enough variation in accent (Irish lass anyone?) and persona (an impala from Boston!) to carry us along for the rollercoaster ride and – like any visit to an amusement park – laughter, fear and surrender are central attractions.
The prose poems do not disappoint. They are strong, like a table. Effective, chilling, personal tales from Kidd's own past are narrated in the second person. This subtle literary technique can either engage or exile the listener who takes on the role of the main character. As we become the subject of stories about sexual violence, institutionalization and bullying, we can do nothing but remember that the hyena told us to "laugh and laugh and laugh…"
Cat Kidd continues to set the bar very high for the hybrid art form of spoken word, both in Canada and abroad. She has done this for two decades by crafting work that demands attention – and garners awards. She is at the top of her game here with writing and delivery that are crisp and concentrated. The tension and density can even overwhelm if one is not willing to surrender. We are, after all, on a rollercoaster. Catharsis will come. Scream now, exhale at the end.
Final praises go to the evocative beats and sound effects of Jacky Murda, clean CD production by Wired on Words and a beautiful, rustic and tactile eco-folio design by Popolo Press – mastery in small press publishing.
To buy Hyena Subpoena go here.