Going on tour rules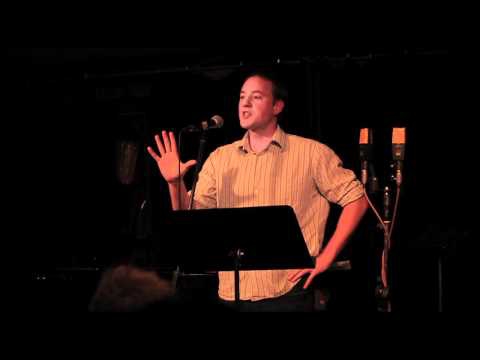 Going on tour is great. Especially at first. You get to drink bad coffee, eat gas station sandwiches, be like "Money? What's that?" and then look back on it all like it was the best time of your life. Because parts of it always are.
As I was writing this, pretty much all I could think about were the times I shared on the road with
Zaccheus Jackson Nyce
, who passed away in August 2014. Other than my bandmates, he's the person I've toured with the most, so I've done my best in this piece to pass on some of the stuff I learned by watching him.
Build up your reputation at home
Before you head out on a Canadian spoken word tour (I still love that this is a thing), it's good to build a reputation and hone your craft in your hometown. Touring is full of extremes – 20 minutes of adrenaline rush followed by 10 hours of watching Saskatchewan roll by from the car or bus window. Cash in hand, then gone. Eight drink tickets in your pocket followed by waking up on cold hardwood with your chin in a bowl of cereal. Best to hit the road after you've worked up enough confidence in your performance style to weather the inevitable fatigue and uncertainty that comes with switching cities and venues and time zones on the daily.
Say yes to everything
While you're at home cultivating your voice, it's helpful, at first, to just say yes to every gig. If you're not paying to travel somewhere or sleeping at your weird aunt's house, the worst that can happen is losing your night performing to six people who yawn in your face. There will always be a lesson in it. Sometimes that lesson is: don't do that shit again. Even then, it inevitably makes you a more adaptable performer. It's one thing to feature at a slam – quite another to have enough skill to rock a retirement party. Plus, it's a good work ethic. In 2009, I called Zaccheus up to see if he wanted to go do a gig in the Pas (eight hours north of Winnipeg). He didn't ask how much it paid or what we were doing there, or even how he'd cover his plane ticket. He was like, "Spoken word? I'm down."
Rock some promo tools
Before booking your tour, get the standard publicity stuff done: headshots, website, bio, social media channels, etc. (Cue everyone going to my website to check out my out-of-date head shots and bio, featuring career highlights from 2004). Admittedly, I'm not as good at this as I should be. Artists seldom are. Zac was horrible at it. I once heard him berate an organizer for asking for a photo of him to promote his upcoming show. What can I say? He was a badass like that. If you are not this badass, try to work on your online presence. The only tips I can offer are: hire a friend/photographer/designer whose work you know and trust. For bios, factual ones that list your accomplishments are usually more useful to organizers than random "artsy" scribblings that read like weird-ass Tinder profiles. And please, don't get photos taken in an alley.
Use the Google
Actually booking a tour is just a bunch of boring googling and emailing. Target one specific region at a time, figure out the biggest show in that region, email the booker with a bio and some videos of your work, then start adding other shows around it. Look up lists of spoken word venues and series online, ask other artists for help and recommendations. Go to other artists' sites to see where they play and try to play there, too.
Book in advance
Start booking well in advance (6-8 months ahead, if not a year). There's a good circuit of slams in Ontario, as well as a lot of literary/spoken word shows you can group together in Toronto. Vancouver, Victoria and the Gulf Islands have a bunch of spoken word friendly shows throughout the year that you can book into easy week-long tours. Through the Prairies, there are amazing shows in Calgary, Saskatoon, Regina and Winnipeg. The Maritimes are a bit more difficult in my experience, but Halifax is rocking these days and it's only twelve short hours from Montreal. (Wait, only twelve hours?!)
Speaking of travel: book that well in advance, too. It's cheaper, less stressful, provides firm plans that organizers can count on and is just generally easier on you. Zac ruled at that. We did a series of gigs together off the Mainland every year, and each time, he always booked his travel early enough to get flown over in a float plane. I'd get to the hotel haggard and stressed from long ferry travel to find him sipping beer on the beach, like, "What's up?" #floatplanesforlife
Diversify what you do
If you're looking to tour over the long-term, it's helpful to diversify your spoken word practices. What can you offer workshops on? Do you have the kind of art that can translate to theatrical or musical audiences? Do you have friends that want to start a band/collective/circus with you? Zac, for instance, worked in performative poetry, hip hop and – especially nearer the end of his life – storytelling. He worked in schools, correctional facilities, with youth and adult groups and First Nations groups. He did residencies and workshops and mentorships and performances. All of these are in a similar wheelhouse, but they also require a broad skillset. He worked hard at cultivating this range of avenues for his work, which had the added benefit of pushing his creative practice in more interesting directions.
Don't be late
When on tour, don't ever be late. Not leaving enough time for set-up/warm-up/sound check can make things go really wrong really fast. It's also just respectful to organizers and what they do. I'm not saying you should risk your life in a snowstorm; just that, if you plan on being way early, you'll probably be just a bit early, which is perfect.
Zac was never late. The only fight we ever had on the road was when I almost ran out of gas in the interior of B.C. and had to throw the car into neutral down all the hills. (He was really bad at getting mad. He just got quiet and made cryptic comments about how rare gas stations are.) Now, I try not to get lower than a quarter tank. Especially in the Prairies, which is the Bermuda Triangle of gas stations.
Get paid
Set a fee for your performance in advance. When you're performing at home and want to support your community or just try something out, go pro bono sometimes, for sure. But on tour, you should get paid to perform. Your budget doesn't need to break even on your first tour, but it's fair to say, "Yo, I left my home and significant other and cat to come perform, please feed and accommodate me and pay me."
The standard Canada Council rate is $125 for a feature set, which is still way too low, but start there if you like. Ask other artists about the rates they charge to get a sense of the spectrum, be honest with where you're at in your career and adjust your price accordingly. At any rate, don't sell yourself short by treating a gig like a lucky break. They're lucky to have you. Spoken word is a very specific skill set – equally as important as all the other skills humans get paid for. I saw Zac save kids' lives every day, then go eat a burger like it was nothing. He was so good that this one time he was slated to perform at a youth correctional facility, one of the youth set to be released the day before asked if he could stay an extra day to watch the show. You heard right. A guy stayed in jail to listen to his poetry.
Focus on the good stuff
When you're touring, try not to sweat the small stuff. The following things will probably happen: missed flights, cars breaking down, disinterested audiences, disagreements with organizers or other artists, bad food, hunger, heartache and homesickness. Try to remember that you get to travel around the country performing the poems and stories you made up in your head and strangers listen to you. And you get paid for it. You get to share cramped hotel rooms and cars and buses with other artists, forming the kind of fast, loyal friendships that can only be fostered in situations that intimate and intense. And when it's all over, they'll gather around to honour your efforts.
The memorial service for Zac happened on Sept 2, 2014. The crowd flowed over into the street. The tributes lasted hours and hours, though they basically amounted to: thank you. Thank you for trying to make sense of our huge-ass, unfathomable universe with nothing but words. The only problem now is how much we miss you. Zac, we miss you so much. See you down the next road soon. I'll make sure to fill up.
Brendan McLeod is a Canadian spoken word artist and musician. He's the author of one novel, The Convictions of Leonard McKinley, a one woman play, The Big Oops, and a monologue about Canadian history entitled The Fruit Machine. His music group The Fugitives have been nominated for numerous Canadian Folk Music Awards and a Western Canadian Music Award. He's a former Canadian SLAM poetry champion and World SLAM runner-up, and was the 2012 Poet of Honor at the Canadian Festival of Spoken Word.
More Features from Issue #9