Within – Moe Clark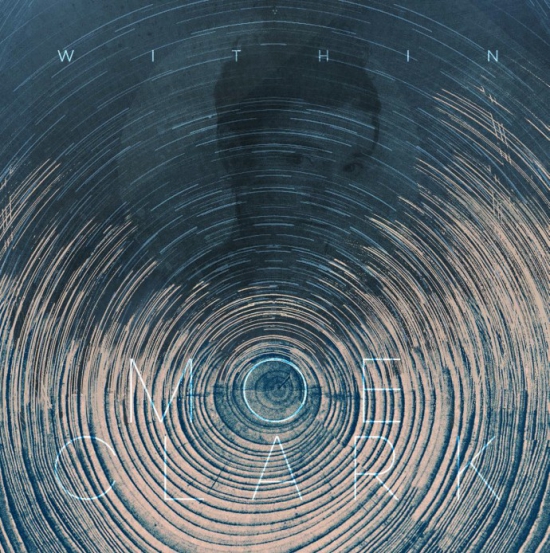 Moe Clark's Within begins with a breathy, gentle, "Hey yah... How wah..." Her voice scintillates through speakers. Repetitively, rhythmically. The poetry begin a few bars later and, if you close your eyes, you can see the imagery manifesting like a moving painting. This first track, "Butterfly Ashes" is both melancholic and heart-wrenching.
Clark interweaves spoken word and poignant notes of song as the instruments come in, layer upon layer like a warm blanket. The she that Clark speaks of in the same track is painted, stroke by stroke, via her words. This piece is a tribute to the more than 1100 missing and murdered Indigenous women in Canada, many of whom have not received any justice. In this tribute poem, Clark metaphorically builds a web of starlight, representing each woman as a part of a greater whole with her melodic harmonies. She is telling their stories – some horrifying, most ending in tragedy – as rarely spoken truths. Clark shows us how to see beyond the broken images sketched by the brainwashing of prejudice and stereotypes.
The next track, I Give, reveals the complex layers and dichotomies of Clark's identity: "I am Indigenous / I am white / I am slave / I am master". Echoing a selection of her words in the background, a male voice excerpts the poem in French. It is yet another layer of duality in the poem; a metaphorical manifestation of Yin and Yang. In this track, Clark's looping pedal accompanies traditional Indigenous instruments, jazz piano and percussion. The instrumentation transports you through various aspects of Clark's self.
Drawing on the talent of the Montreal scene, collaborating artists on this album include Monk.E, whose particular flavor and style of hip hop grants I Give a refreshing divergence from the love songs you would normally hear, as well as from the other tracks on the album. Clark's jazzy vocals flow gently overtop Monk.E's powerful, energetic rapping; their styles contrast and complement one another well.
Throughout the album, Clark pays tribute to her Métis roots by interweaving lyrics spoken in Cree, her ancestral tongue. My only regret with this album is not understanding the words, but I do understand the feeling they evoke in me. As Clark has said, language is sound.
The cover of the album is an image of concentric ripples in the surface of water, as if someone dropped in a stone and took a snapshot of the movement radiating out from the centre. In a similar way, Clark's work is a continuous outward rippling: each of the vibrational frequencies reverberate with a unique mix of voice and instrumentation. Her words carry reminders of the Native American stories and Afro-Caribbean folk tales I would hear and read as a youth.
Clark's revolutionary speech is strong in its gentleness. She speaks of and for women and addresses the mistreatment they have endured over the years. As much progress as we have made, she reminds us that there is still more to do: fighting for First Nations land rights and justice for the women who have disappeared. Clark reminds us that these two things, Woman and Land, are intermingled.
"Honor this land... Do you hear me? No drum... No megaphone... Do you hear me?"
Do you? Hear her.
Kym Dominique-Ferguson is a multi-faceted artist. Studying theatre in Jamaica, progressing to film in Canada, Ferguson uses his experience in both media to enhance his spoken word performance. Performing all over the western hemisphere of this, the third planet from the sun, he also has a deep passion for writing and singing. You can find him on social media.
More Reviews from Issue #9