Alive – Vanessa McGowan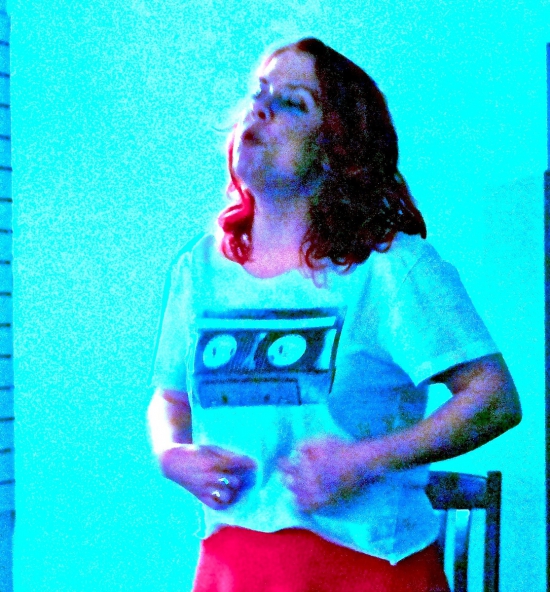 Vanessa McGowan pulls no punches on her confrontational EP Alive: a three-poem personal retrospective that plays like a protest song of the heart. Her words are raw and honest, diving headfirst into the difficult themes of anorexia, bullying, childhood and disability. The strength of the record lays in the candour of McGowan's voice, giving authenticity to the gritty, personal stories she reveals. It's the sort of voice that stays with you long after the poem is over, ghosted by a lifetime's worth of struggle.
Throughout the album, McGowan slings personal narratives with a rock and roll swagger, and that straightforward delivery makes this an accessible record for people who may be new to spoken word poetry. The blues guitar on Day 25 situates McGowan's nostalgic musings on the process of growing up, and contrasts it effectively with her singing. On the track, she showcases her impressive set of pipes with a melancholy rendition of Sam Cooke's Bring It Home to Me. By contrast, the aggressive synthesizer on The Cell situates the poem squarely in the 1980s and adds a temporal quality that is simultaneously full of aggression and regret.
The musical and production choices on the album work to varying degrees, and some of the decisions are at times unsettling. The transition from classical guitar to haunting blues to ʾ80s synthesizer across the album is seemingly incongruous. The circus organ at the end of Day 25 clashes with the guitar on the track and limits the poem's emotional effect. Thankfully, the gravity of McGowan's voice works to tie the poems together and form cohesion between the tracks.
This is by no means an easy record to listen to: McGowan challenges the listener to follow her down the road less travelled; she goes to the unpleasant places and looks ugly truths directly in the eye. And yet, this EP is appropriately titled. In spite of everything in life that drains us and everything the world throws at us – the album is a celebration of how, in each moment, we are all undeniably Alive.
Aaron Simm is a poet, playwright, hip hop artist and workshop facilitator currently living in Victoria, BC. He is a multiple time poetry slam champion, and has been a featured artist at the Canadian Festival of Spoken Word. He has worked for the Winnipeg International Writers Festival, and was the co-founder of the Winnipeg Spoken Word Festival. His poetry has been published in a handful of literary journals, including CV2, and his work has been featured on stages and at festivals all across the country. aaronsimm.wordpress.com
More Reviews from Issue #9