16 things that you need to know to get an arts grant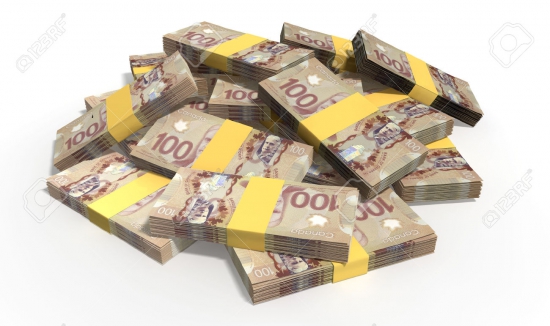 Artists often get accused of being impractical and pie-in-the-sky – and we should be! But developing business skills can give us a major advantage. Knowing how to get your projects funded can be particularly helpful in terms of career longevity, visibility and productivity. For muggles, time is money. But, for artists, money is time. It gives us the chance to walk, dream, think, create, tour, produce, collaborate and record.
What's that you say? You don't know how to write a grant? Read up! The tips below will get you well on your way.
1. Read the application guidelines and only apply to things you're eligible for. Something in the fine print might exclude you from consideration, and you'll be really glad you didn't waste your time. This sounds obvious, but people often skip this step.
2. If you have questions about your eligibility, call the grant officer assigned to the funding program ASAP to find out what they're looking for rather than crossing your fingers and hoping for the best. Talking to an insider will help you gain insights on the dos and don'ts.
3. Read the program's mission statement, and make a list of the keywords that they use – like empowerment, innovation, literacy, youth engagement, etc. Use this language in your application to show them that you're in alignment with their funding goals.
4. Write for your audience. If a jury of your peers is assessing the application, think about what you would like to know about the project in their shoes. If it's an academic grant, focus more on the theory behind your work and what school of thought or tradition you fall into artistically. Credentials are important: artistic training/experience shows that that you are a professional.
5. Follow the word/page limits that they set out in the application guidelines. Don't submit 6 single-spaced pages if they ask for 4 double-spaced pages. On the other hand, don't submit a 20-word answer if they ask for 500 words. Word limits help to gauge the level of detail required.
6. Mirror the format that appears in the application forms. If it lists 7 questions (A to G), use that format in your submission so that members of the jury don't have to work so hard to assess your application – which may just increase your chances of getting funded.
7. Lots of artists use grant applications as a way to get clear on what a new project is about, and there's nothing wrong with that. That said, make sure that you leave yourself enough time to figure out how to clearly and coherently articulate your ideas before submitting.
8. Be concise. If there is a 5-page limit for your project description, that doesn't mean that you need to write 5 pages. Be clear and complete, using only the space you need. Being unnecessarily verbose impresses no one.
9. Price out each item in your project budget (excluding your living expenses and artist fees). Get 1-3 quotes from relevant companies to get a sense of what they charge for equipment rental, catering, etc. You don't need to include the quotes in the application (unless they're requested by the granting agency), but it's important to have a clear sense of what things actually cost.
10. Don't pad your budget. If you say that you're going to spend $4000 on office supplies and only $100 on sound equipment rentals, you better be able to explain why. Otherwise, your application may get flagged as unrealistic or suspicious.
11. Work samples. Listen up for real here. Submit samples of your BEST work rather than a work-in-progress from the current project. While including work from your new project may be interesting for the jury, it won't help you to get the grant if the work isn't polished.
12. Articulate what this specific grant/project will do for your artistic career. Are you an emerging artist? Or maybe you're an established artist moving in a new direction? Are you breaking new artistic ground with this work? Will this project be a springboard for a radically different approach to your art practice? Why is this project important to you in particular?
13. As a general rule, most funding agencies will not support artistic projects that are purely commercial in nature. For example, if you're looking to produce a demo recording that you hope to shop around so that you can become a commercial success, it's unlikely that your application will be successful.
14. If you don't have much grant-writing know-how, ask an experienced grant writer to look over a draft of your application about a week before the deadline. This can help you identify which parts of the application need to be expanded, fine-tuned or clarified.
15. A couple days before the deadline, set aside your application and don't look at it for a good 24 hours. When you go back to it the next day, you'll likely have a much clearer idea of what needs to be tweaked.
16. If you don't get the grant, call and ask if it's possible to sit down with a representative from the organization to find out why. You'll learn lots for next time!