The End of Silence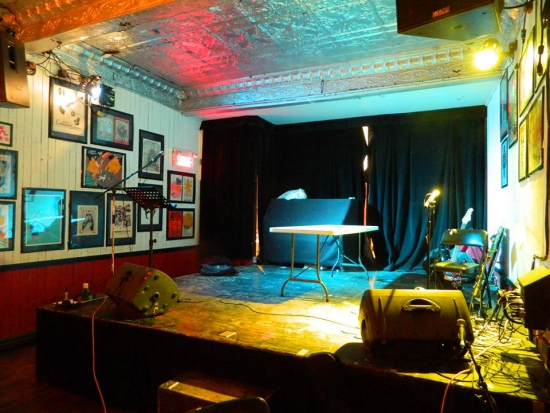 Trigger Warning: This story is about sexual assault.
When Jian Ghomeshi was banished from his national radio show at the CBC, the resulting publicity triggered bad reactions in a lot of people. And, as I discovered over the next couple of weeks, it had a large impact in the spoken word community. It brought up a subject we hardly ever talk about: sexual assault, its prevalence in our country, in our own ranks as performers, and at literature programmes and presentations across Canada.
All of a sudden everybody was talking and nobody seemed to know what to do about it. I knew from my own reading that the statistics on sexual assault were pretty horrifying. I didn't know until that week how sexual assault had entered the lives of just about every female performer I knew.
In the fall of 2014 a lot of things had been happening. Women started talking about being drugged and raped by the lovable daddy figure of American society, Bill Cosby. In this country Stephen Harper's government was stonewalling calls for an inquiry into missing and murdered indigenous women. Two journalists, Sue Montgomery and Antonia Zerbisias, started a twitter campaign that went viral: #BeenRapedNeverReported.
In response to the feelings arising from that week I spoke with Luna Allison, the editor at LitLive, about how we could respond to this in the performance community. She answered with her own question: "How do you know how to respond until you hear people's stories and find out what's going on?"
So we set out to discover what was going on. Last spring we placed a call-out into the performance community, requesting interested parties to send their stories to an anonymous email address. We got intense responses from women and men across the country. From those responses we crafted a piece entitled "The End of Silence." We performed this once in October and will do so again at Montreal's Mile End Poets' Festival at the beginning of April.
The performance features three female and one male performer and is built entirely from the responses we received. It is not an answer to sexual assault. It is a question: Here we are in 2016 in a relatively affluent, supposedly democratic Western culture. How is it that we continue to deal with this issue so badly? How is it that, for the sake of the rights of perpetrators, the victims of sexual assault continue to get questioned, harassed, silenced by the very nature of the process.
How is it that even in those rarest of cases where perpetrators are caught and dealt with, sexual assault still wreaks havoc in people's lives?
The topic of safe spaces and sexual harassment has been publicly batted around the performance community twice in recent memory: once in Vancouver a number of years ago, where many people feel it was silenced; another time in Ottawa, where the result has been a lawsuit for libel. In neither case are we any further ahead.
As I write this, the Gomeshi trial is awaiting a verdict.
What is our verdict? How can we teach men to stop assaulting people? Is there a way a woman can combat sexual assault without being victimized all over again.
In the course of creating this project the most important thing I learned is why so few people talk about this or want to. Because each time the subject comes up, anyone who has experienced sexual assault gets to live it all over again, not just the assault but the cumulative rage and despair of the damage it does as, once again, it ricochets down through their lives.
I am very sorry for this. It is quite possible that this article has made things worse for someone.
And our project "The End of Silence" is not a solution. It is multiple voices, one after another, speaking up, saying: "This is what it is, this is what it does to us, this is what it is, this is what it does to us."
Thankfully it also says "We are still alive. We are still artists. We still recognize beauty. What happens to us, the crimes perpetrated against us, they are not bigger than we are."
****
Ian Ferrier's poems and performances have been presented throughout Canada, in the United States and in Europe. Ferrier has released a CD/book Exploding Head Man (2004) two CDs, What Is This Place (2007) and To Call Out in the Night (2011) and the book Coming & Going (Popolo Press 2015). He is a founder of the online magazine LitLive.ca, of the monthly Words & Music Show—now in its 16th year—and of Montreal's annual Mile End Poets' Festival. He currently tours with the dance company For Body and Light, whose work is composed of Ian's spoken word and music with choreography by Stephanie Morin-Robert and the work of multiple dancers. For Body and Light presented 45 shows in seven cities in 2015.