The Canada Council Remake - Part 1 - On Flexibility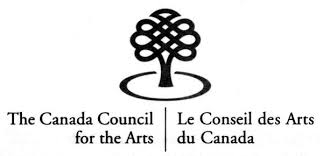 In January of 2015, Simon Brault, the newly appointed director and CEO of the Canada Council for the Arts, announced a radical reform in the way the Council funds artistic practice. The new model will reduce the current number of funding programs at the Council from 147 to 6 and will be fully implemented in April of 2017.
One of the key arguments proposed to support the new funding model is the need for increased «flexibility» within the institution.1
As Simon Brault explained in his June 2015 presentation of the new model,
"The problem at the moment is that with so many non-communicating programs at Council, we're suffering from very pronounced silo effects.Thegoal of the new model is not to break the disciplines but to break the silos.2
The « silos » to which Mr. Brault refers are the 147 current programs, which will disappear with the new model. As of April 2017, the following Council programs, along with all the rest, will no longer exist: Dance on Screen Production Projects; Grants to Dance Professionals; Music: Production Grants; Music: Commissioning of Canadian Compositions; Music: Project Grants to Professional Choirs; Theatre Production Project Grants for Emerging Artists; etc.
Artists currently working in these various specializations will submit their proposals for funding to one of six new programs, "Explore and Create" "Engage and Sustain" "Creating, Knowing, and Sharing Aboriginal Arts" "Renewing Artistic Practice" "Arts Across Canada" and "Arts Abroad."
In its public statements, the Council is keen on repeating that no money to the disciplines will be lost, and that a careful mapping of the current programs and recipients into the new paradigm will assure that there is no reallocation of resources from one discipline to another or from large organizations to small.3
While these statements are reassuring, they obscure one very important aspect of the proposed change. The amounts allocated to each of the disciplines may remain the same, but importantly, the amounts allocated to each of the 147 granting programs will disappear.
It's no longer just about delivering certain grants to a client group that fit the constraints of our many programs. Rather, it's about adapting our support to the realities, skills, potential and ambitions articulated by artists, collectives and organizations.4»
The « client group » that is referred to here are those artists and arts organizations who sought funding for a specific artistic activity (i.e. Grants to Professional Choirs, etc.) knowing that a certain amount of funds had been allocated to the relevant program and at the end of the attribution process, some money would be spent to fund those specific activities. Not every choir's request would be funded, but somechoirs would be funded, which would assure that funds flowed into that sector of artistic practice year in and year out, and some Canadian choirs would continue to exist.
As the Council implements its new program model, this certainty will be swept away, and in its place will be a much more « flexible » organization. As Brault stated in a recent address to the public, in April of 2015,
It's easier to be nimble and creatively adapt to change when you eliminate the many layers of complicated rules and procedures inherited from a long institutional history.5"
As the Canada Council becomes more and more "flexible", as it reduces the "heaviness" of its administrative and decision-making processes, the funding model familiar to the Canadian artistic community, with its small certitudes and stability, will transform as well. In its place will be a market, newly unhindered by the barriers of rules and procedures, where artists and organizations will compete amongst themselves for scarce resources.
We may presume that artists and organizations who formerly competed amongst peers will now compete directly for resources with projects of all sorts within their discipline. In literature, literary and arts magazines will compete with emerging book publishers, and in the visual arts, fine craft will compete directly with visual arts. In this way the existing " silos" will be eliminated.
As the Canada Council moves to create this fluid marketplace, artists' collectives, such as artist-run centres and National Arts Service Organizations (NASOs), will be particularly vulnerable. Each holding its own institutional memories, over the decades these organizations have advocated on behalf of artists for the rules and regulations that are now being swept away.
Once the new model has been implemented, the newfound flexibility of the Canada Council will allow the institution to embark on a second phase of its transformation, based on its enhanced priorities of "excellence" and a "maximization of impact" Similar to "flexibility" the institutional concepts of "excellence" and "impact" conceal ominous new meanings for Canadian artists and artists' organizations.
These stakeholders may be just as invested as the Council in supporting new practices and providing increased opportunity to artists, but without an active participation in the process of change they may rightfully fear that their babies will now be tossed out with the bathwater.
The next text, which will appear on Monday October 12, will concern the ideal of "artistic excellence" and how this institutional notion is changing in response to the constraints of the Canada Council's new mission.
*****
Known for the performance of his poems, Fortner Anderson has produced a number of audio recordings and books, including six silk purses in 2005, and solitary pleasures in 2011. His CD single,he sings, describing the incarceration of Omar Khadr appeared in 2006. His most recent audio and book publication, annunciations, appeared in 2012. Fortner is the creator and host of the longest-running radio program presenting spoken word in Canada, CKUT 90.3FM Montreal's Dromotexte.
More Scene Reports from Issue #11